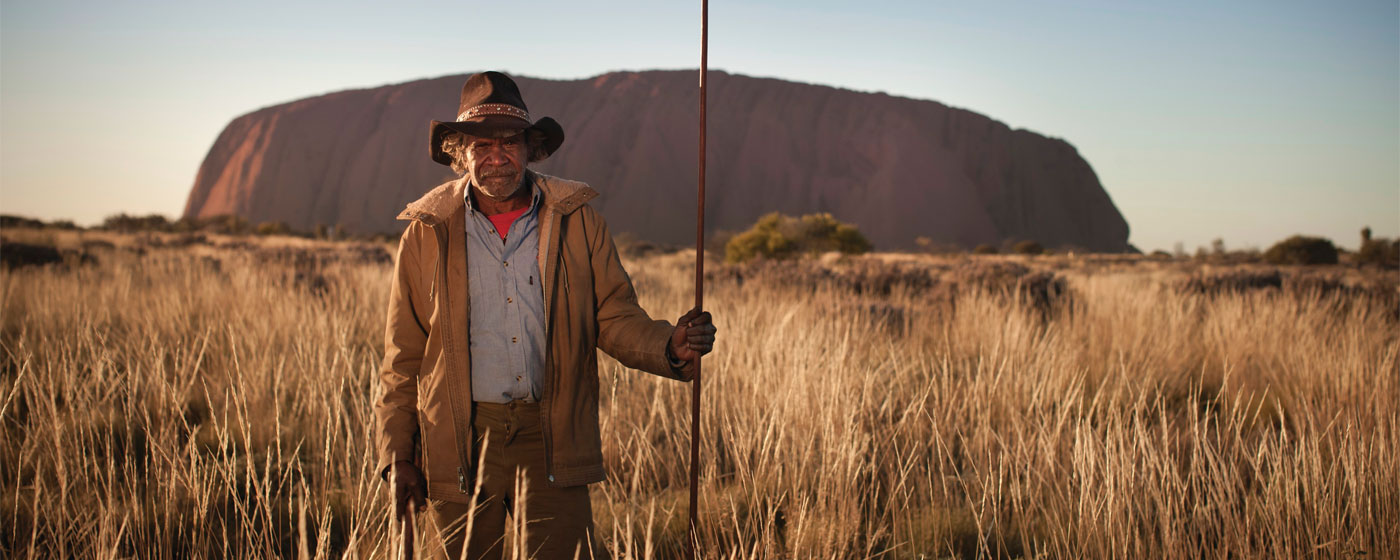 Quick look:
Day 1 Arrive Sydney - Cruise like a Local on Sydney's famous Harbor
Day 2 Explore Sydney's Icons
Day 3 Blue Mountains and Kangaroos
Day 4 Fly to Ayers Rock - Explore Kata Junta at sunset
Day 5 Up early to admire Uluru at Sunrise - Evening Sounds of Silence Dinner
Day 6 Fly to Cairns relax at Palm Cove
Day 7 Outer Great Barrier Reef Cruise and Snorkeling
Day 8 Cape Tribulation and Daintree Rainforest
Day 9 Depart Australia
Old Sydney Holiday Inn | Desert Gardens Ayers Rock Resort | The Reef House Palm Cove
Tour Details: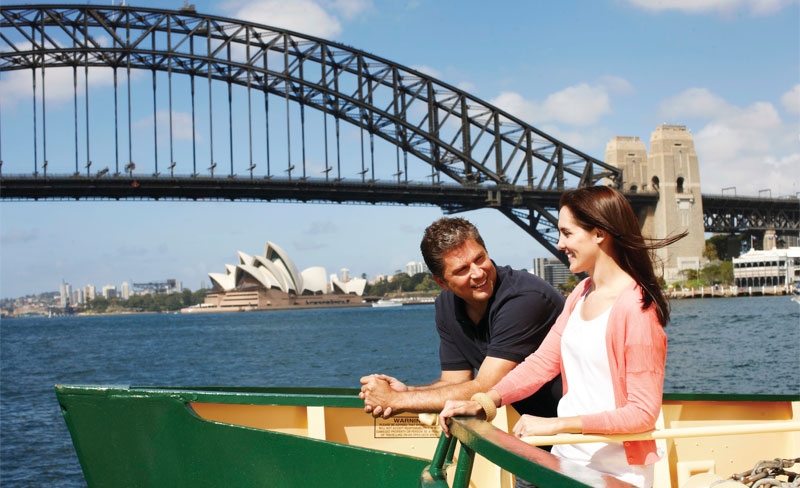 Day 1 - Sydney – Cruise Like a Local
Sydney is one of the world's most vibrant cities. The stunning Harbor and the famous Opera House along with the thriving restaurants and markets make it easy for visitors to fall in love with.
This afternoon enjoy a cruise on Sydney Harbor, a great way to blow away the cobwebs after a long journey. A unique 4 hour cruise on a 42 ft. motor yacht that includes lunch and a front row seat to view the Opera House, the Harbor Bridge and some of Sydney's prettiest Bays. Enjoy a kayak, or a swim or just sit back relax and take in the view.
Overnight Sydney - Old Sydney Holiday Inn
---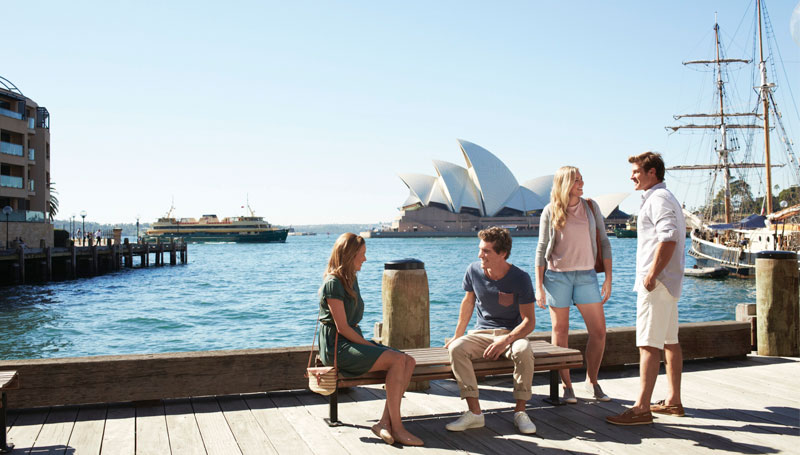 Day 2 - Sydney – Luxury Small Group Essential Sydney
Enjoy a wonderful day in one of Australia's most vibrant and panoramic cities. After your hotel pickup, your guide will walk you through the Historic Rocks precinct before continuing to take in sights such as the Stunning Botanical Gardens, Parliament House and Mrs. Macquarie's chair.
Enjoy a walk along the harbor's edge giving you amazing views of the Harbor Bridge and the famous Opera House. Enjoy Lunch at the Cruising Yacht Club of Australia in Rushcutters Bay.
After lunch enjoy the sights of the Eastern Suburbs and Bondi Beach, where you can stroll along the Esplanade and soak up the atmosphere of this beach side mecca. At the end of the day, you are returned to your hotel.
Overnight Sydney - Old Sydney Holiday Inn
---

Day 3 - Sydney – Luxury Small Group Blue Mountains
Head out of the city to the World Heritage Listed Blue Mountains National Park. First stop is the Featherdale Wildlife Park home to Australia's favorite marsupials. Arriving early you beat the crowds which allows you to get up close and personal with Kangaroos, Wallabies, Koalas and Wombats.
Continuing on to a hidden clearing for some home-style morning tea you will have time to explore the area and try to spot some local wild kangaroos and bird life. Next stop is Kings Tableland where you will have magnificent views over the Jamison Valley. Here you will really see the rugged beauty that the Blue Mountains are famous for. Lunch at a local café before heading on the viewpoint for the Three Sisters Rock Formation.
Again, the views will astound you. Wentworth Falls is our last stop where you are guided down a well-worn path towards more stunning views. Experience the flora and fauna close up and learn from your guide about the incredible geology of the Blue Mountains and how they were formed. After a great day out in the wilderness, sit back and relax on your drive back into Sydney and to your hotel.
Overnight Sydney - Old Sydney Holiday Inn
---
Day 4 – Uluru and Kata Tjuta Domes
After an enjoyable flight to Ayers Rock, settle into your hotel, home for the next 2 nights. Uluru, the world's largest monolith is one of the most impressive landmarks in Australia.
The desert climate is mainly dry with brilliant blue skies all year round. An area rich in Aboriginal Culture and History will give you a wonderful insight into Australia's Aboriginal people. You will travel to Uluru-Kata Tjuta National Park to a place where unique flora and fauna thrive, Kata Tjuta (The Olgas).
Here your guide will reveal the many attributes of this diverse environment and describe the cultural significance of Kata Tjuta as a sacred Aboriginal men's ceremonial site. Arriving at Walpa Gorge you will walk between the mighty conglomerate domes and hear how these 36 domes that make up Kata Tjuta have evolved over millions of years. Take time to listen to the wind (Walpa) far above and view the scale of the rock walls that surround you. The spirituality of this amazing location embraces everyone who ventures here.
Overnight – Ayers Rock Resort - Desert Gardens Hotel
---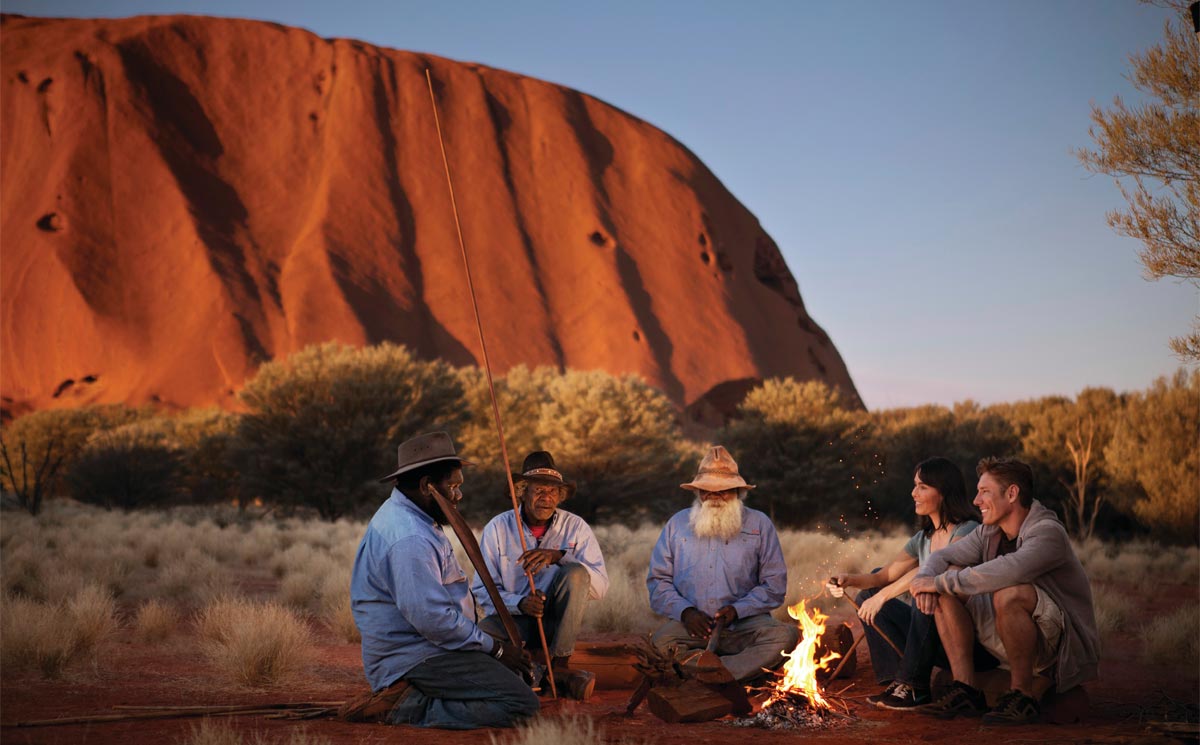 Day 5 – Uluru Sunrise and Sounds of Silence
Dinner An early start this morning to ensure the best viewing of the mighty Uluru at Sunrise. As you travel towards Uluru, its vast shape rises from the sand dunes in the early dawn light highlighting its presence in this country. Your guide will take you to a special location to watch the sunrise over this amazing monolith and enjoy an outback picnic breakfast.
You will visit Mutijulu Waterhole on the Kuniya Walk and learn the Creation stories of Liru (poisonous snake) and Kuniya (python). After this short walk we will drive around the base of Uluru and hear the story of the Mala people before returning to the resort. A once in a lifetime experience this evening.
Entered into the Australian Tourism Hall of Fame, Sounds of Silence offers the best of the Red Centre distilled into four magical hours. An evening of dining under the sparkling outback sky. Your Sounds of Silence experience begins with canapés and chilled sparkling wine served on a viewing platform overlooking the Uluru-Kata Tjuta National Park. As the sun sets and darkness falls, listen to the sound of a didgeridoo and join your table of fellow travelers for an unforgettable dining experience.
Attentive staff will keep your glass full with a quality selection of Australian wine and beer while first course is served. As the night sky twinkles to life, help yourself to a bush tucker inspired buffet that incorporates native bush ingredients.
Overnight – Ayers Rock Resort - Desert Gardens Hotel
---
Day 6 – Tropical North Queensland - Palm Cove
Fly East to Cairns today and then transfer north to your beach side accommodation.
Palm Cove is a unique, quiet and relaxing village by the sea where centuries old Paperbark Melaleuca trees line the casual esplanade. Numerous world class and award winning beach resorts, restaurants and spas are complemented by a host of other services and attractions including a myriad of Great Barrier Reef trips and Rainforest excursions.
Overnight – Palm Cove - The Reef House
---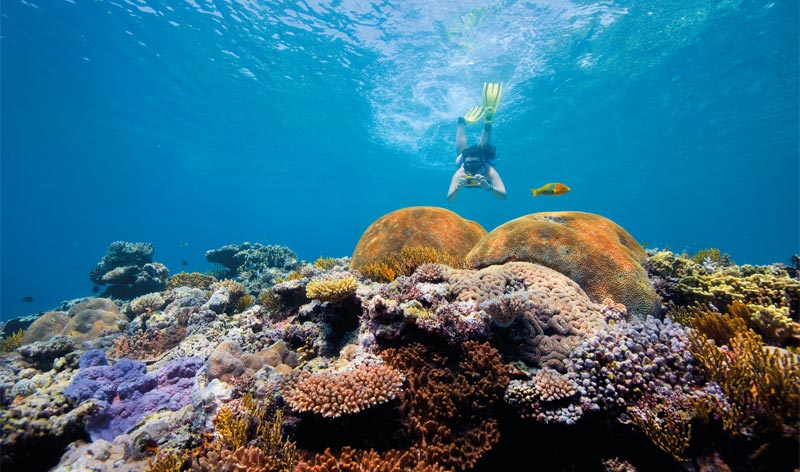 Day 7 – Outer Great Barrier Reef
The Great Barrier Reef, off the coast of Queensland in northeastern Australia, is the largest living thing on Earth, and even visible from outer space. The 2,300km-long ecosystem comprises thousands of reefs and hundreds of islands made of over 600 types of hard and soft coral. Its home to countless species of colorful fish, mollusks and starfish, plus turtles, dolphins and reef sharks.
Just 90 minutes by catamaran and you are at the Outer Reef where you can swim, snorkel or even try an introductory scuba dive. All equipment is provided as well as lunch and refreshments.
Overnight – Palm Cove - The Reef House
---

Day 8 – Kuranda Skyrail and Tjapukai
First stop is the newly revitalized Tjapukai Aboriginal Cultural Park. Here there is time to enjoy one of the many traditional Aboriginal Dance Shows. Demonstrations include bush food & medicine, hunting & weapons, interactive didgeridoo show and Boomerang and spear throwing.
A short walk from Tjapukai is the Skyrail Rainforest Cableway. Once aboard, be amazed as you journey over and through World Heritage protected Rainforest.
Upon arrival in Kuranda, you have free time to do your own exploring – why not take advantage of the exclusive discounts on your Kuranda Boarding Pass! The Heritage Markets operate 7 days a week and are full of colorful and interesting arts and crafts.
Your return trip is aboard the Kuranda Scenic Railway. Your journey winds through hand-hewn tunnels, across bridges and around curves, all the time appreciating what an amazing engineering feat it is. Upon arrival at Freshwater Station, our coach will be waiting to transfer you to your accommodation.
Overnight – Palm Cove - The Reef House
---
Day 9 - Return Home
Depart Cairns this morning for your connecting flights home. Today your Australian adventure comes to and end.