Top Travel Tips for New Zealand
The Ultimate Southern Journey!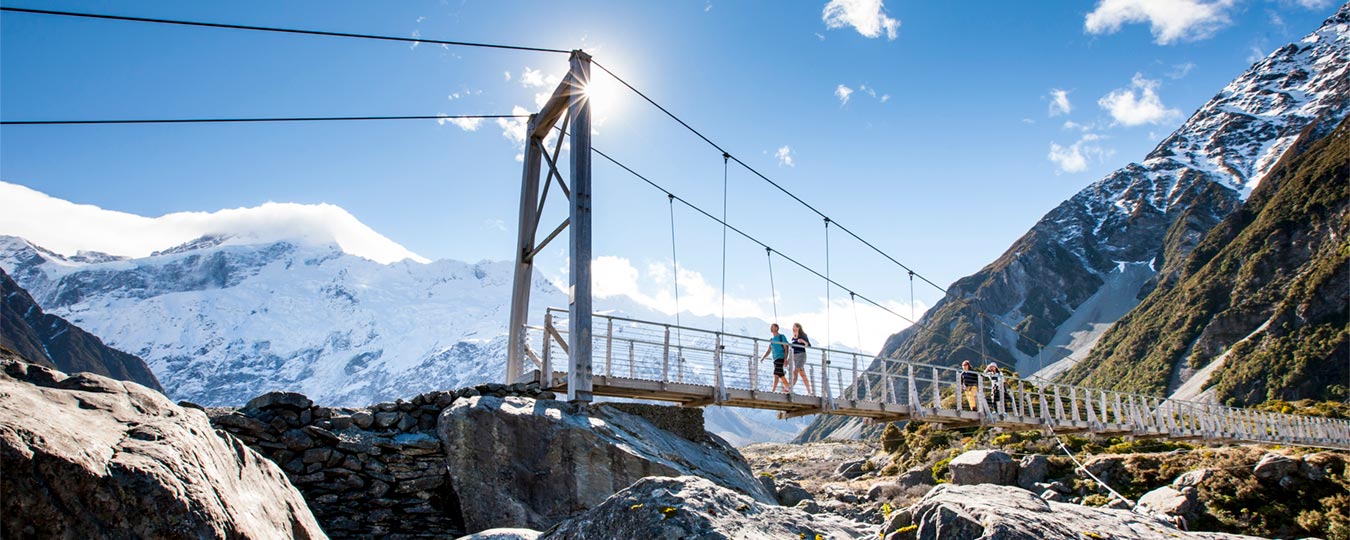 New Zealand is sublime forests, uncrowded beaches, pristine lakes, rolling farmland and snow capped mountains - what more could you ask for on your Southern Journey!
With a population of 4.6 million people and a land mass the size of California, there is plenty of room for everyone, you really can have your own little slice of heaven.
It is easy to find your way around this beautiful country, roads are quiet and in good shape, buses and trains run on time, domestic flights are plentiful - there really is no excuse not to come and explore this magnificent land - the youngest country on earth!
Maori culture is alive, vibrant and an important part of daily Kiwi life.  You can hear the Maori language, taste the food at a local Hangi feast and sit back and enjoy the song and dance at a cultural show.  Experience the Maori war dance, known as the "Haka" and you will be sure to get goosebumps!
The food and wine competes on the world stage, New Zealand wine has been winning awards for decades and the food is certainly not limited to fish and chips!  Its abundant seafood, wonderful lamb and venison are served to you by some of the worlds best chefs.  Farmers markets are a local way of life and where you can load up your picnic basket with fresh local produce.
When to Visit New Zealand
High Season - December to February
This is summer in New Zealand and it does get busy!  The kids are out of school and the Kiwi's love to travel. This is the best time to go to experience the beaches, swim and enjoy the outdoors.  Just book early to make sure you have a place to stay!
Mid Season - March to April
We think this might just be the prime time to travel to New Zealand.  The weather is still good, the kids are back in school so the roads are quieter and it might just be a little easier to find a hotel room.  The evenings are still long and so perfect for enjoying that nice glass of New Zealand wine on the deck.
Low Season - May to August
Unless you are heading to the ski resorts, which are first class by the way, this is the quietest time to travel around New Zealand.  Cold crisp clear days make for beautiful photos and as long as you have all the right gear it should never be a reason not to explore New Zealand.
---
Where to visit in New Zealand 
Some tried and tested favorite locations...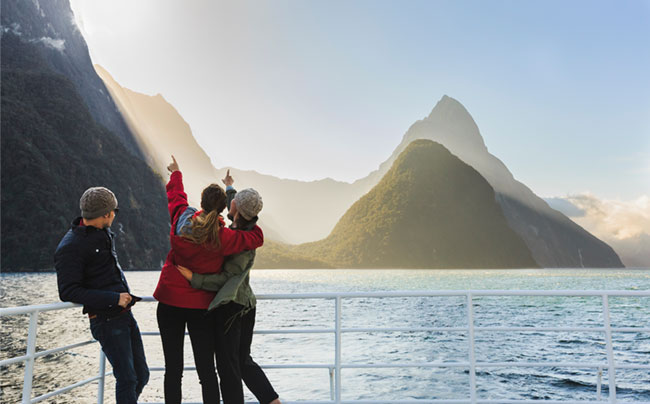 Milford Sound
A day tour from Queenstown, experience Mitre Peak as she plummets into the water.  Keep your eyes peeled for dolphins and seals as you cruise through the Sound.  Waterfalls are everywhere you look, its a sight to behold.
---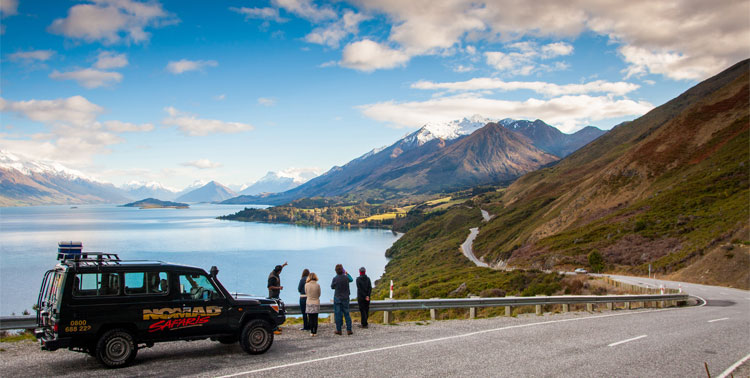 Queenstown
The adventure capital of New Zealand, if excitement is calling, you can certainly fulfill your needs in this little town.  Located on the edge of the beautiful and vast Lake Wakitipu, Queenstown has every adventure available to you that you can think of.  If you want to leap off a bridge attached to a massive rubber band, raft down grade 5 rapids and helicopter on to a Glacier, you can - all in one day if you like!  For those of you that would like to hike part of the Routeburn Trek or enjoy a glass of Pinot at a local winery you certainly can do that too.
---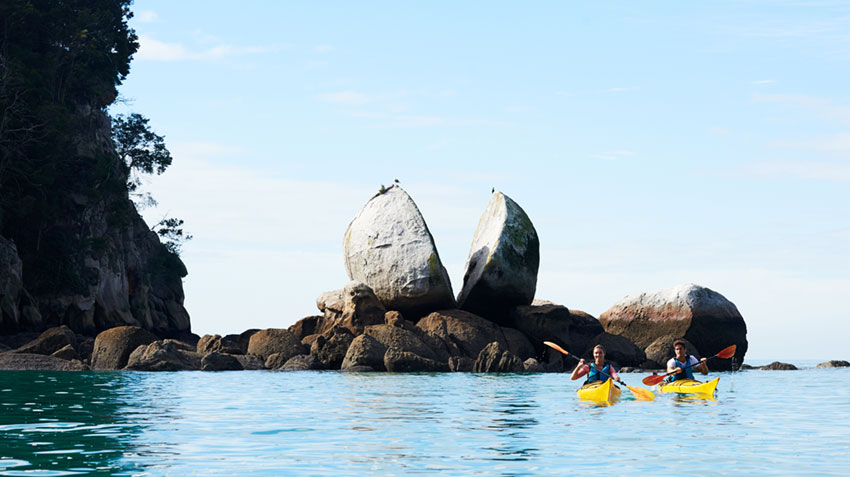 Abel Tasman National Park
New Zealand's only coastal national park provides you with picture perfect golden sandy beaches and crystal clear blue seas. You can access the park by cruising to one of the many coastal tracks and then hiking through its beauty or by sea-kayaking from beach to beach.  All of this can be done as a day trip or why not extend your stay and spend some time walking part of the 53km track.  A stay at a luxury lodge on the way will give you incentive to relax and take it all in.
---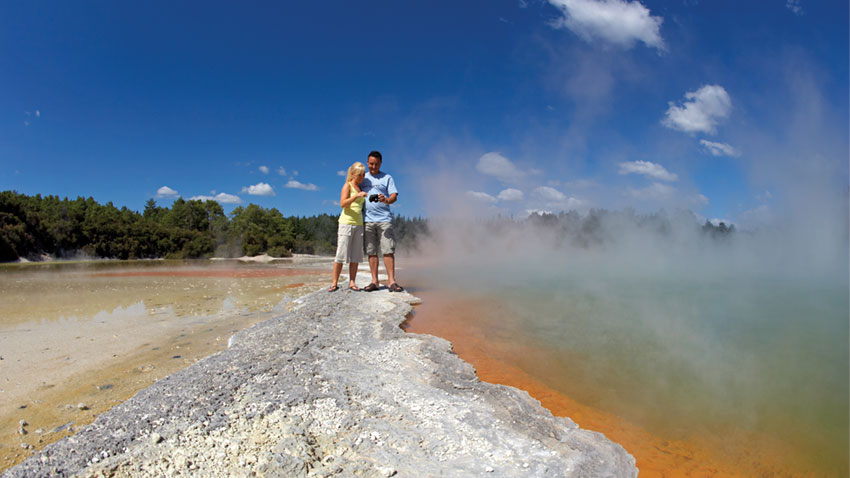 Geothermal Rotorua
A unique landscape is certainly what you will see when you visit this geothermal wonderland!
Bubbling hot pools, steaming cracks in the ground and gushing geysers are what make Rotorua unique. There is certainly more to this area than mud, Rotorua is rich in Maori culture and it is here you can experience some of the best indigenous experiences in the country.
---
Something different:
---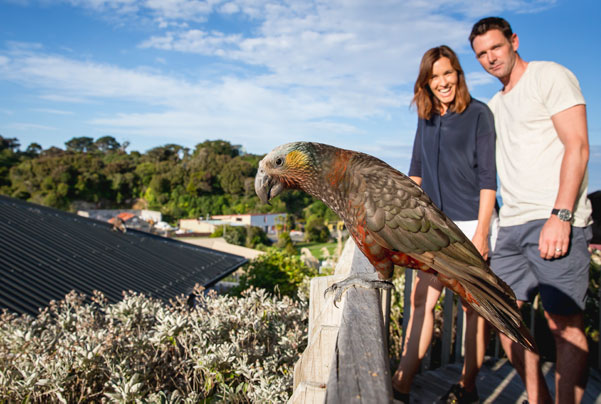 Stewart Island
A short but very sweet trip over to Stewart Island will set you back in time about 50 years!  New Zealand's "third island" will reward you with a very warm welcome from the local Kiwi people and of course the local Kiwi bird.  This is one of the very few places left in the country that you might be lucky enough to head out after dark and see for yourself this feathered icon of New Zealand.  Stewart Island also offers plenty of adventures such as kayaking, hiking and is home to some amazing bird life.
---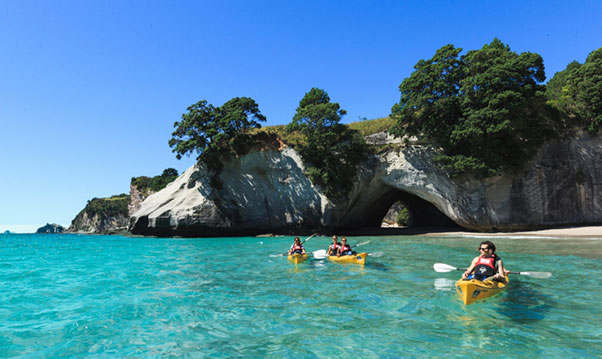 The Coromandel
Not on every international visitors itinerary - but it really should be.  Only 2 hours from Auckland, you should make the detour and stop here for a couple of nights on the way down to Rotorua.  If you are here in summer, the Pohutakawa trees will be in bloom and to see them cascading over the beaches is a sight to behold.
---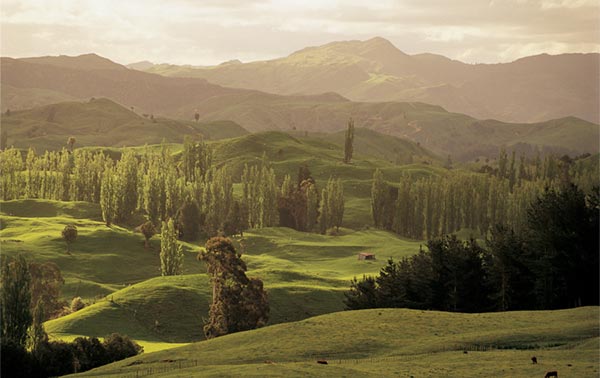 East Coast
The East Coast has some of the best beaches the North Island has to offer.  Where else can you dig a hole in the sand and sit in your very own hot tub.  At Hot Water Beach you can do just that!
Beautiful Cathedral Cove, with its giant arch and natural waterfall shower is worth the 30 minute walk but head down first thing in the morning or late afternoon to have the place to yourself.
---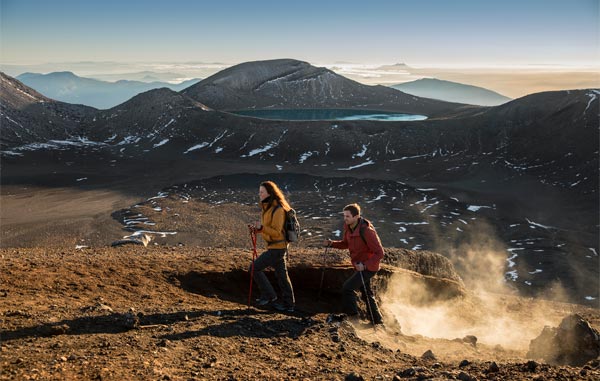 Tongariro Alpine Crossing
One of the most iconic one day walks in New Zealand - the Tongariro Crossing, if you are up the challenge will not disappoint. At the center of the North Island, the Tongariro National Park is home to three smoking volcanoes. The 12 mile crossing passes over volcanic terrain and takes about 7 hours of steady walking. We will set you up with a guide who will provide all the gear and nourish you with a good lunch and plenty of water.
---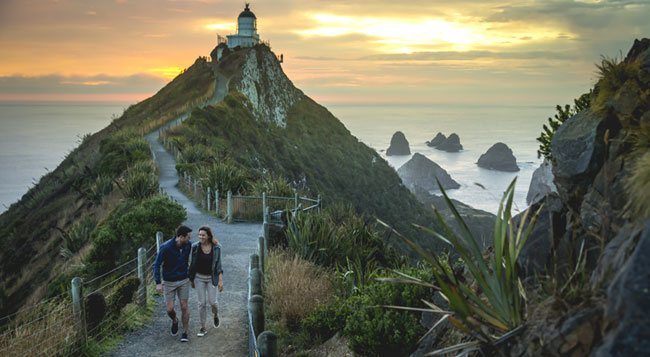 The Catlins
Often overlooked as tucked away at the South East corner of the South Island, the Catlins is an area of rugged beauty. Lonely lighthouses, empty beaches and amazing flora and fauna, if you make the effort to visit you will certainly be glad you did. if you want to see fur seals lazing on the beach or dolphins playing in the water this is the place for you.  Away from all of the big chain hotels, this is the perfect place to stay at a lovely boutique bed and breakfast and enjoy some real Kiwi hospitality.
Useful information
Getting around
Cars
The roads are mainly two lane highways that connect towns to towns. Mostly country roads, you will only hit more that two lanes in the major cities such as Auckland and Wellington.  GPS is readily available in rental cars and strongly recommend to make navigation easy.
Ferry
The Inter-Island ferry connects the North and the South Island and operates several services daily,
Flights
Domestic flights are plentiful throughout New Zealand making it very easy to get from North to South in a small amount of time, should you not want to drive.
Trains
Passenger trains are limited in New Zealand, there is one on the North Island linking Auckland to Wellington and the famous Trans Alpine Express on the South Island linking Christchurch to the West Coast is a must on any Southern Journey.
Buses
There is a good system in New Zealand linking up all major towns to a regular and reliable bus service.
---
Visas
Most passports such as US, UK and 58 other countries do not need a visa to enter New Zealand.  See www.immigration.govt.nz for more information.
---
Money
The New Zealand dollar is the local currency.  1 NZ$ is currently approximately .72 US cents or .50 UK pence.  ATM's are readily available and you can use your home bank card to withdraw money.  Credit cards are also widely accepted, particularly Visa and Master-card.