Top Travel Tips for Australia
Your Diverse Journey South!

Scenery
Australia is a land of breathtaking scenery, unique and quirky wildlife and sublime food and wine.
Being the size of the continental USA there is plenty of room for diversity.  You can experience tropical Rainforests in the North, the red desert of the Outback and hiking in the lush bushland in Tasmania.  If cities are more your style then Sydney and Melbourne have thriving arts scenes and vibrant cafés and restaurants to whet your appetite.  Add all of this to a fascinating indigenous culture and some of the friendliest people on the planet, you have a fantastic holiday in the making.
Getting around
It is easy to get around in this amazing country.  Qantas and Virgin Australia service all destinations with regular air services and there are some unique train journeys that a rail enthusiast will love.  You can travel the entire length of the country on the famous Ghan train or cross from East to West on the Indian Pacific.  If you prefer to self drive we can recommend some breathtaking journeys such as the Great Ocean Road or the New South Wales Coast from Sydney to Brisbane.
Culture
The indigenous people of Australia have a rich, living culture stretching back at least 50,000 years. Get a snapshot of the diverse experiences on offer when you immerse yourself in Indigenous Australia.
Discover places steeped in Indigenous history in the Northern Territory. Visit Australia's Red Centre and walk around the base of Uluṟu with an Aṉangu guide. Browse Indigenous art in Alice Springs, where the Arrernte people have lived for 20,000 years. Learn about Dreamtime myths in the intricate rock art galleries of World Heritage-listed Kakadu National Park.
Food and Wine
Australia's unspoilt landscapes produce an incredibly wide variety of fresh and alluring produce.
There's a freedom and creativity to our food and wine that helps us produce fresh and innovative flavors, including world-class wines, exciting ingredients and 'fusion' food. But what really sets us apart is our stunning weather, outstanding natural beauty and outdoor dining lifestyle. You can enjoy some of the world's best food and wine in some of the world's most stunning surroundings. Australia does open air dining like nowhere else.
When to Visit Australia
High Season - December to February
This is summer in Australia and it does get busy, particularly in the big cities!  The kids are out of school and the Australian's love to travel.  This is the best time to go to experience the beaches, swim and enjoy the outdoors.  Just book early to make sure you have a place to stay!
Because of the size of Australia the climates range so in the Northern part of Australia at this time it is tropical co can be very hot and humid.  The winter does bring cooler more comfortable temperatures in this area.
Mid Season - March to April
We think this might just be the prime time to travel to Australia.  The weather is still good, the kids are back in school so the hotels are a little quieter and it might just be a little easier to find a room.  The evenings are still long and so perfect for enjoying that nice glass of Australian wine in a cafe overlooking Sydney's beautiful harbor.
Low Season - May to August
The best time to travel to the Northern parts of Australia and still a great time to explore the South.  Bring layers and a light raincoat just in case and you will still have the best time exploring all that Australia has to offer.
---
Where to visit in Australia 
Some tried and tested favorite locations...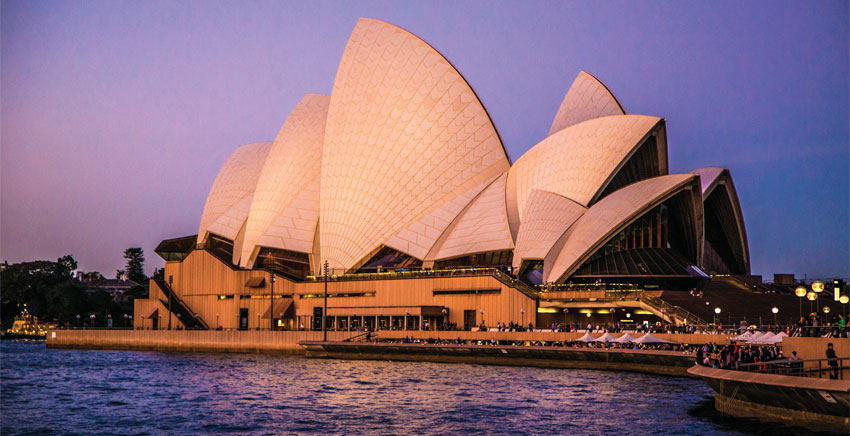 Sydney
Sydney is one of the world's most vibrant cities.  The stunning Harbor and the famous Opera House along with the thriving restaurants and markets make it easy for visitors to fall in love with.
---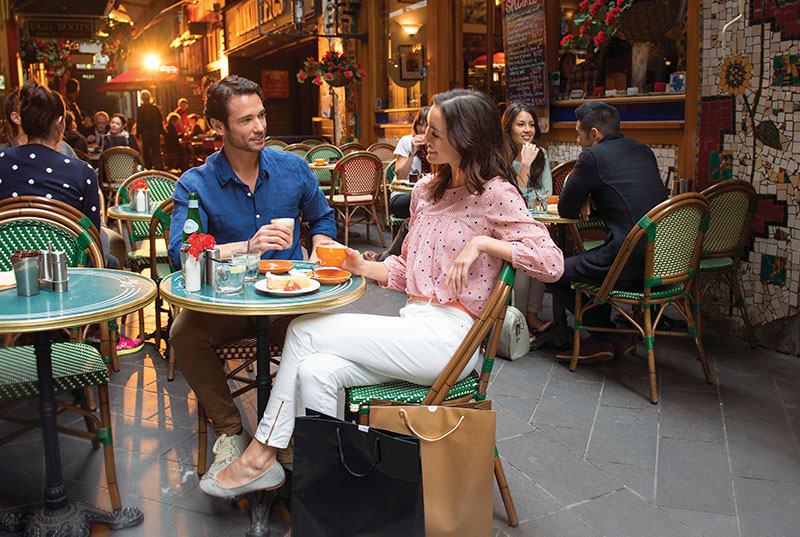 Melbourne
Australia's most livable city is home to a vibrant cafe and culture scene and has some of the best shopping in the Southern Hemisphere.  Also home to many famous sporting events there is always something happening in this exciting city.
---
Cairns
The gateway to the Great Barrier Reef and the World Heritage Listed Rainforest, you cannot miss this area off your itinerary.  Explore the World Heritage-listed Great Barrier Reef, which stretches for more than 2,000 kilometers along the Queensland coastline. Snorkel, scuba dive or take a scenic flight over the reef. Treat yourself to a stay at the luxurious Lizard Island resort one of the only islands you can stay that is literally on the Reef itself. 
Renew yourself in the ancient Daintree, the world's oldest rainforest.
It's been spring more than 135 million times in the World Heritage-listed Daintree, which lies two hours north of Cairns. But the repetition certainly hasn't dulled nature's creativity. As well as the world's oldest tropical rainforest, the Daintree is home to the earth's largest range of animals and plants. Experience them at their most vibrant during spring, when temperatures are pleasant and the wet season storms have yet to start. Hear migratory birds join the dawn chorus, swim at calm beaches and see orchids bloom on the forest edge.
---
Darwin and the Top End
Get ready for adventure in the Northern Territory. An exciting and unique part of the world, the Top End is rich in Indigenous culture and natural beauty. Not only does the Territory boast some of the planet's most incredible wildlife, but the "tamed" parts of the city also offer superb restaurants, classy bars and luxe accommodation.
---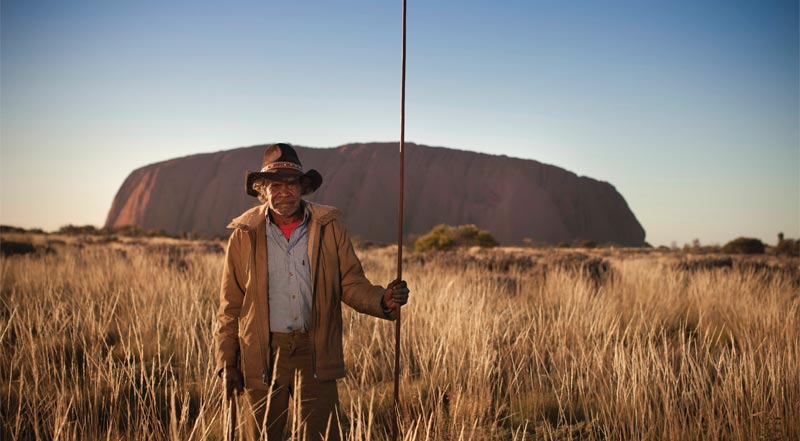 Uluru (Ayers Rock)
World Heritage-listed Uluru is one of Australia's most iconic symbols. Located in the heart of Uluru-Kata Tjuta National Park in Australia's Red Centre, Uluru is an ancient landscape, rich in Australian indigenous culture and spirituality. There are many ways to experience the majesty of Uluru and the beauty of this unique desert landscape. Take a walk with an Indigenous guide and learn about ancient traditions and stories from the Dreamtime. See it from the skies by helicopter or hot air balloon. Ride across the ochre colored desert on a Harley Davidson motorcycle or on the back of a camel.
---
Something different:
---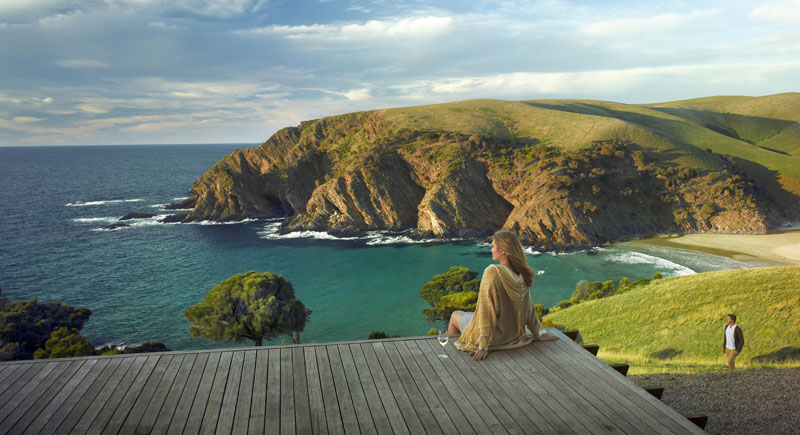 Kangaroo Island
Discover a wonderland of native wildlife, empty beaches and national parks on Kangaroo Island.
See native wildlife in the wild in the ecological haven of Kangaroo Island.
Kangaroos, koalas, wallabies, penguins, echidnas and bird life all call this island home. Walk amongst a colony of endangered Australian sea lions at Seal Bay. See sleepy koalas in the trees. Load up on fresh produce - from Ligurian honey to free range chickens and eggs - and wine produced by 30 growers from Cape Willoughby to Kingscote.
The Island is also home to breathtaking scenery. Rugged coastal cliffs, sheltered bays cupped between steep headlands, vast native bushland and rolling hills of farmland are just some of the breathtaking landscapes on offer.
---
Lord Howe Island
Escape the bustle of modern life on World Heritage-listed Lord Howe Island, a tranquil natural paradise less than two hours' flight from Sydney or Brisbane.
'Paradise' is a word often used to describe World Heritage-listed Lord Howe Island, which sits in the Tasman Sea, less than two hours' flight from Sydney or Brisbane. Only 400 visitors are allowed at any time, bicycles are the best way to get around and there's no mobile phone reception. Walk the white beaches, snorkel the world's southernmost coral reef and hike through palm forests to the top of Mount Gower. Leave modern stress behind in this natural paradise, while still enjoying modern comforts such restaurants, day spas and luxurious accommodation.
You won't see any power lines or high-rise buildings on Lord Howe island, which is just 11km long and 2.8km at its widest. Birdsong fills the clean air and lush mountainous terrain rises up all around you. Only 300 people live here permanently and the charming village is just one street. With cars restricted, bikes are the best way to get around the island, most of which is protected as marine park and subtropical rainforest.
---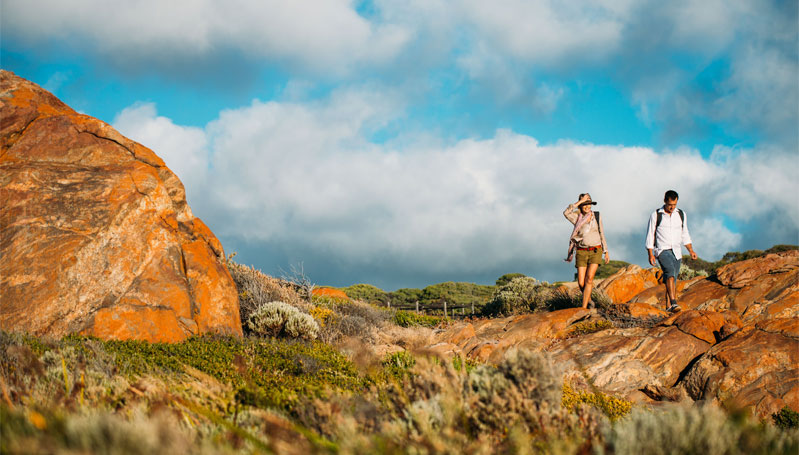 The Kimberly
Discover the magical wilderness of the Kimberly in Western Australia's north west corner.
Be enthralled by the rugged gorges, epic waterways and incandescent ocean of the Kimberley, in Australia's north-west corner. Enjoy a sunset camel ride in Broome, then 4WD the Gibb River Road to Kununurra, home to the Ord Valley Muster and near the beehive-striped Bungle Bungles of Purnululu National Park. Broome is also gateway to the remote, beautiful Dampier Peninsula.
---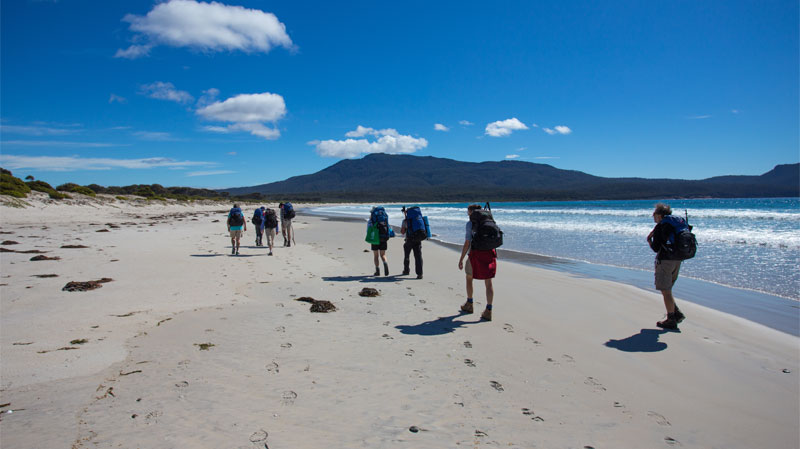 Tasmania
Soak up history on Hobart's river front cobblestone streets and wind through the Coal Valley's cool-climate wineries.  Experience Tasmania's World Heritage wilderness, great food and wine, compact cities and clean air. Hobart is gateway to historic Port Arthur, the wildlife of Bruny Island and Maria Island, and breathtaking Wineglass Bay in Freycinet.
---
Useful information
Getting around
Cars - Major cities have heavy traffic and so we don't recommend car rental when located in cities.  Out in the country however he roads are mainly two lane highways that connect towns to towns.  GPS is readily available in rental cars and strongly recommend to make navigation easy.
Flights - Domestic flights are plentiful throughout Australia making it very easy to get anywhere you wish to go.
Trains - there is a good rail system in Australia with some Iconic Journeys such as the Indian Pacific from Sydney to Perth and the Ghana from Adelaide to Darwin.  Sleeper cabins are available on the longer services and are an excellent way to see the country and meet other travelers.
Visas
Unless you are an Australian or New Zealand citizen, you will need a valid Australian visa to enter the country. New Zealand passport holders can apply for a visa upon arrival in the country. All other passport holders must apply for a visa before leaving home. You can apply for a range of visas, including tourist visas and working holiday visas, at your nearest Australian Embassy or Consulate or Journey South can assist with most tourist applications.
Money
Australia's national currency is Australian dollars (AUD), which comes in denominations of $5, $10, $20, $50 and $100 notes. Coins come in 5, 10, 20 and 50 cent and one and two dollar denominations.
Tipping
Hotels and restaurants do not add service charges to your bill, and tipping is always your choice. In upmarket restaurants, it is common to tip waiters 10 per cent of the bill for good service.